FIT COSMETICS Amazon Oil Progressive Brush One Step 1L – 33.8 fl. oz
BRAND: FIT COSMETICS
Type of treatment: Definitive Simi Straightening
Format: Bottle
Presentation: Liquid
Effects: Smooth 100%
Is it kit: No, Single Step
Units per pack: 1
Quantity: 1
Unit type: 1000ml
Model: Progressive
IMPORTANT INFORMATIONS
Semi Definitive straightening frizz controller and volume reducer. Due to its
low molecular weight and light consistency, it is ideal for thick, resistant and afro hair
, making it easier to apply and absorb. With a pH between 1.5 and
2.5, the acid balance is guaranteed.
IDEAL HAIR:
Medium and Thick, Afros and Resistant.
COMMON FEATURES:
smoothes 100%
No formaldehyde
No Yellow
does not fade
Compatible with any chemical present in the hair
SMOOTHING BASE:
INGREDIENTS:
Macadamia Ternifolia Seed Oil: Rich in nutrients such as selenium, zinc, calcium, iron and phosphorus. It also contains oleic and palmitoleic acid in its chemical composition. Considered a light and non-greasy oil, it shields the hair against water loss. Develops stronger, brighter, nourished and protected hair.
Glyoxyloyl Carbocyteine ​​(and) Glyoxyloyl Keratin Amino Acids (Pro Liss 100): Smoothing acid base composed of Glyoxylic acid and Keratin Amino Acids.
Euterpe Oleracea Fruit Oil (Acai Oil): It has a strong antioxidant action, protecting against premature aging. Rich in proteins, omega 3, 6 and 9 and vitamins A, B, C and E, Acai Oil is efficient as a hair growth stimulator, structuring impeccable and silky hair. Because it is rich in acid and zinc, it stimulates the hair bulbs and provides the scalp with the right pH and moisture.
Mauritia Flexuosa Fruit Oil (Buriti Oil): Rich in palmitic acid, vitamins A, B, C and E, omega 9, 3 and 6. It has antioxidant, regenerative and healing properties. On the hair, it has an effective action, reducing frizz, nourishing and hydrating the strands, in addition to being an excellent ally in the treatment of dry and dry hair.
Ideal For:
Pregnant women (Always follow your doctor's advice).
Lactating (Always follow medical advice, consult your doctor).
Elderly (Before applying, do an allergy test).
Children (Our recommendation is to always do the allergy test).
Its function is to repair existing deformities in the cuticles and hair cortex, guaranteeing a 100% smooth effect.
HOW TO USE: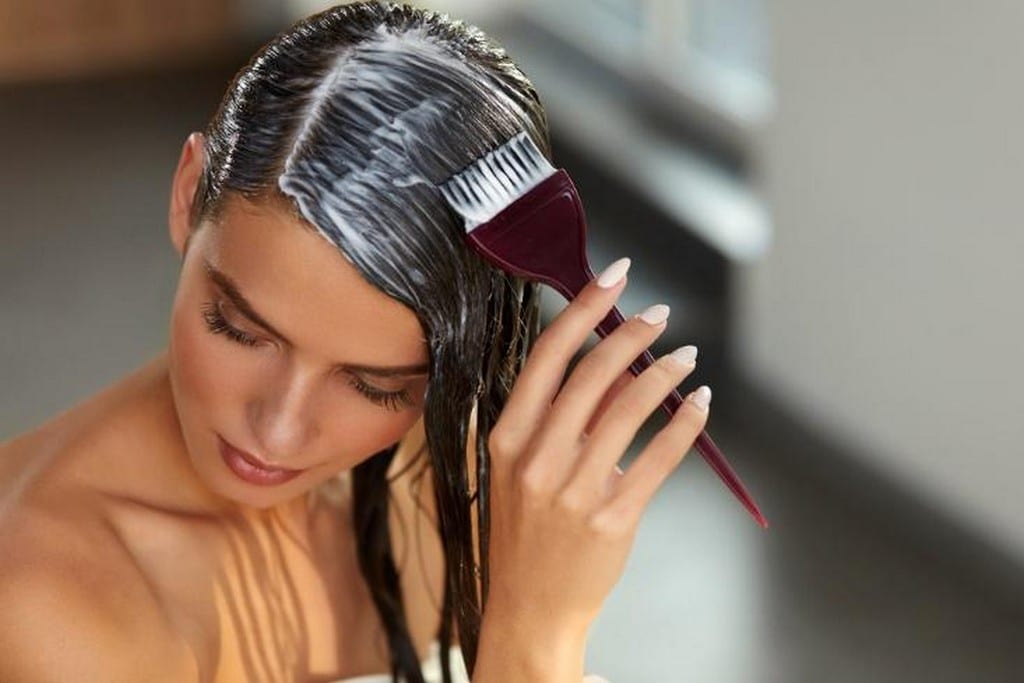 1-Wash the hair with treatment shampoo, repeat the operation if necessary.
Shampoo Tip: Carbonmax, BB Cream, Bio Restore or Every Day.
2-Dry completely and apply Amazon Oil over the entire length of the hair, respecting 1 cm from the root.
3-Let it act from 1h to 1h30min.
Obs.: Pay attention to hair resistance, the longer the action time, the better.
4-Partially rinse the hair (from 50% to 60%) and dry it completely using a racket brush.
Obs.: To enhance the result, brush the wires.
5-With medium/low temperature, plate well until the shine is uniform.
Flat iron in thin strands, at a temperature of 180°C (356°F) to 200° (392°F).
Note: a) Excessive plating can change the color of the colored threads.
b) Placing too little does not smooth or impair durability.
6- Wait to cool down and rinse completely. If desired, use the Post Chemical Mask. It is not necessary to use shampoo.
Tip: In addition to the Post Chemical Hydration Mask, the BB Cream Mask can also be used.
7- Brush and finish to taste.
Tip: For brushing, use Easy Smooth Spray, Summer Protection or Carbonmax Defrizzer.
 FIT TIP 
Excessive ironing can change the color of the hair.
It does not show incompatibility with other chemicals.
PRECAUTIONS
Keep out of the reach of children. Store in a cool place, away from light and excessive heat.
In case of contact with eyes, wash with plenty of water. If there is irritation, discontinue use and seek medical advice. External use. Professional Use.
AMOUNT:
1L – 33.8 fl. oz